WasabiNet Endorses BattleMesh 7!
The "Wireless Battle of the Mesh" is an event that brings together people from across the globe to test the performance of different routing protocols for ad-hoc networks, like Babel, B.A.T.M.A.N., BMX, 802.11s, and OLSR (which is what we use here at WasabiNet) .
Many developers and community networkers will join the event to hack, test, discuss, explain and learn.  If you are interested in dynamic routing protocols or wireless community networks you can't miss this event!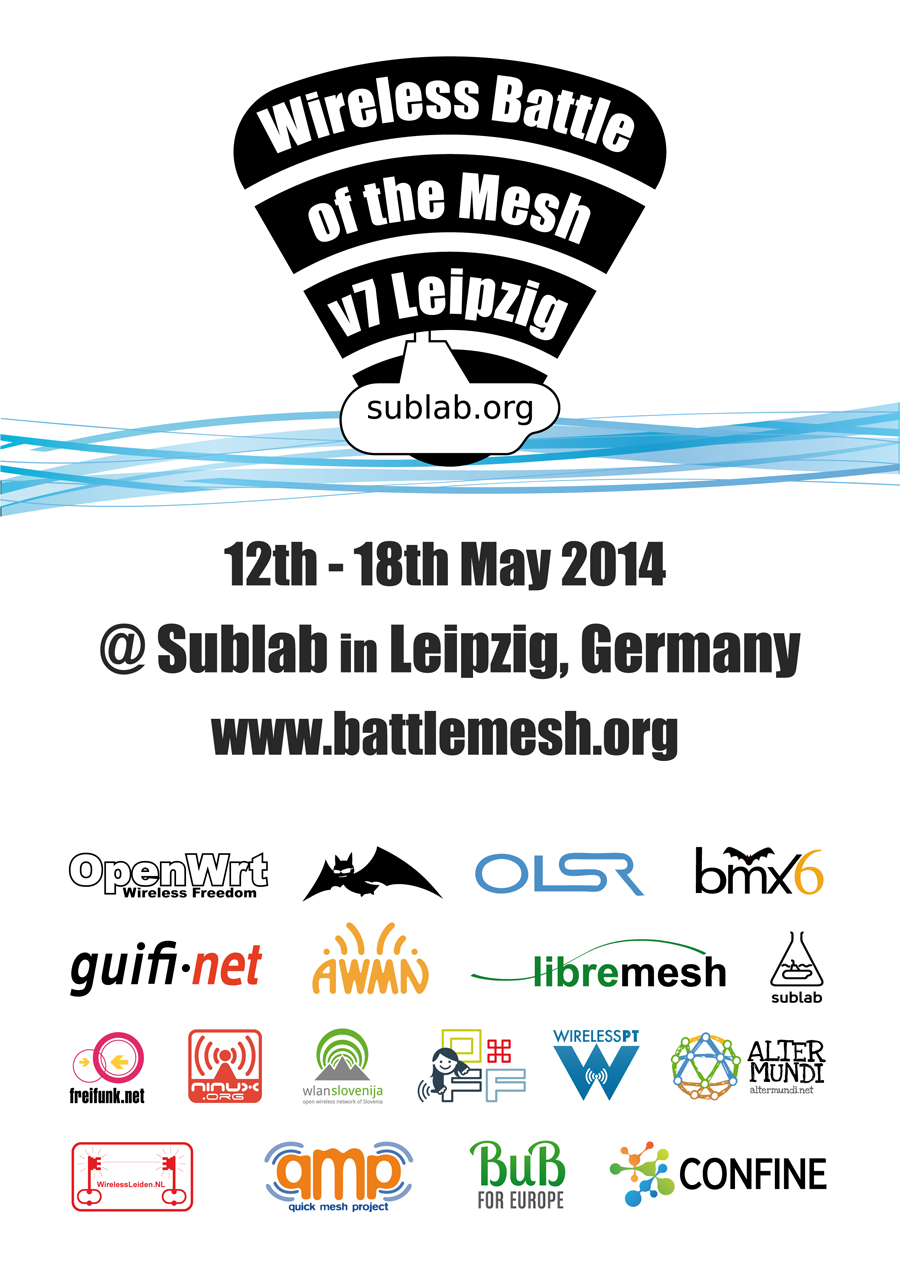 The event is free of charge and open for all, and every year Battlemeshlers strive to keep participation costs low by negotiating deals for accommodation and food.
This year's battle will take place from Monday 12th to Sunday 18th of May 2014 in Leipzig, Germany at the Sublab, a very cool local hackerspace.
WasabiNet endorses and supports the Battle of the Mesh v7, because of the efforts made by its community to advance the field of wireless mesh networking and foster the development of grassroots community networks.
Although we're unable to make the treck across the ocean, WasabiNet will support BattleMesh with promotion. (Cheers!  We're doing that right now, dear reader!)
Many other communities endorse and support the Wireless Battle of The Mesh v7, an up to date list of the endorsers of the Battlemesh v7 can be found at the main Battlemesh website.
If you are interested in coming join the event's Mailing List to stay up to date with the latest news.